Exposed brick, existing from the previous design, was cleaned and restored and became the connecting fabric that would weave the old and the new together into one unified design.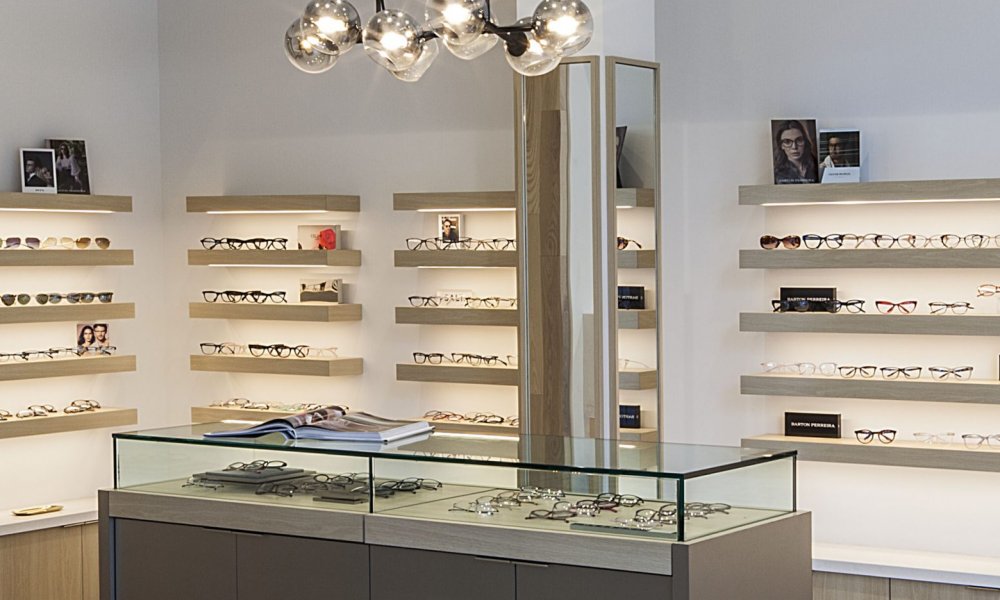 A tilted portal separates the public-facing retail space from the private exam rooms & back office. The white oak of the portal marries the floating shelves with the accents of the reception desk and creates a powerful definition of space within the small footprint.


sunny optometry
santa monica, ca
During the civil unrest in Los Angeles in the summer of 2020, Sunny Optometry and the neighboring tenants fell victim to break-ins and looting of their space. To help the client get back on their feet Revel designed a modern and crisp space fully equipped with the latest security to protect from any future damage.
Due to the unplanned renovation, the design team was strategic with their dollars and used simple moves that would have a big impact on the overall feel of the space. Simple floating shelves were installed to display the large assortment of eyeglasses and a center island with secure storage was placed in the middle of the space and acts as the perfect table for the doctors to work with their clients as they try on frames.
Related Work