Embracing the company's mascot and logo icon, Jeffrey the jellyfish, the team found unique and creative ways to celebrate and give a nod to him through design. Hanging lights in the all-hands space mimic jellyfish movement and a custom art instillation by local artist Claudia Bueno, spans the ceiling of the reception area.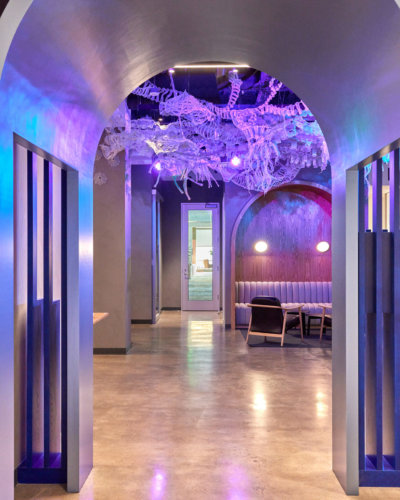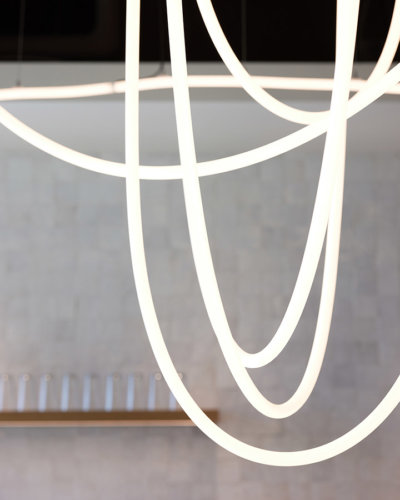 Simple design moves that didn't require pulling permits from the building department, such as the feature wall in the board room, and turning private offices into small huddle rooms, allowed the team to utilize a significant amount of existing infrastructure and to expedite the construction schedule.
Small touches and layered styling create a cohesive design language throughout the office and add a final finishing touch to the design of the space.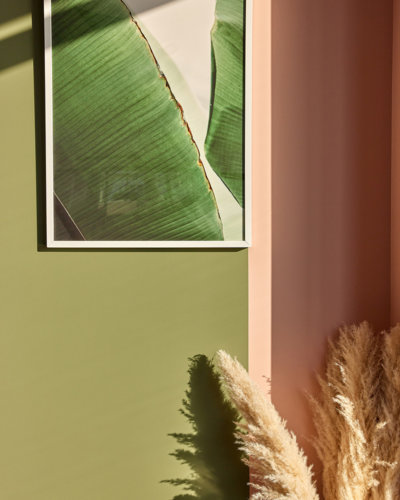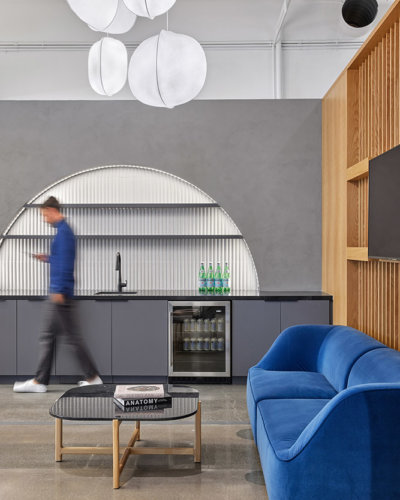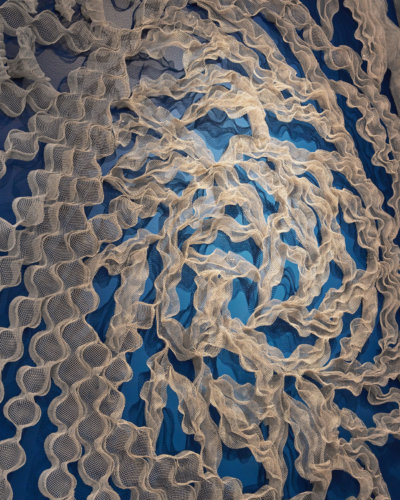 Wayfinding played a key role in the multi-floor program and was integrated into Revel's design of the space.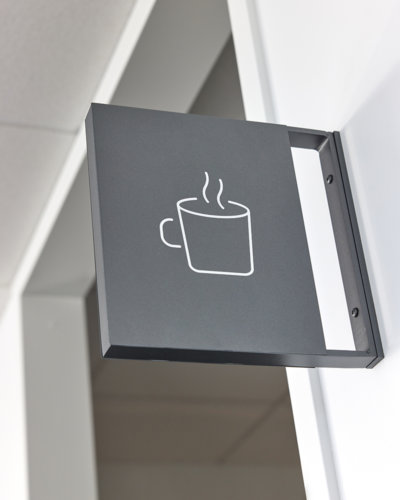 benchling
san francisco, ca
Taking over a former corporate headquarters that spanned three floors in a prominent downtown San Francisco office tower, Benchling needed a design team to transform the existing space into something that was uniquely Benchling.
With so much infrastructure in place, the design was able to utilize existing while using design moves that would unite the floors into a new look and feel that was in line with Benchling's culture.
Stylizing was also a key component of the project and allowed the spaces to showcase what the company does, without having to go through the City for permitting construction documents.
Related Work