"Our Austin office is an incredible mix of energy and focus. There are well-defined areas to collaborate, celebrate, and come together as a team and exceptional dedicated areas to focus, create, and expand. Revel made this vision a reality, and their contributions are part of the foundation that has made our growth possible." - Sr. Director Global Workplace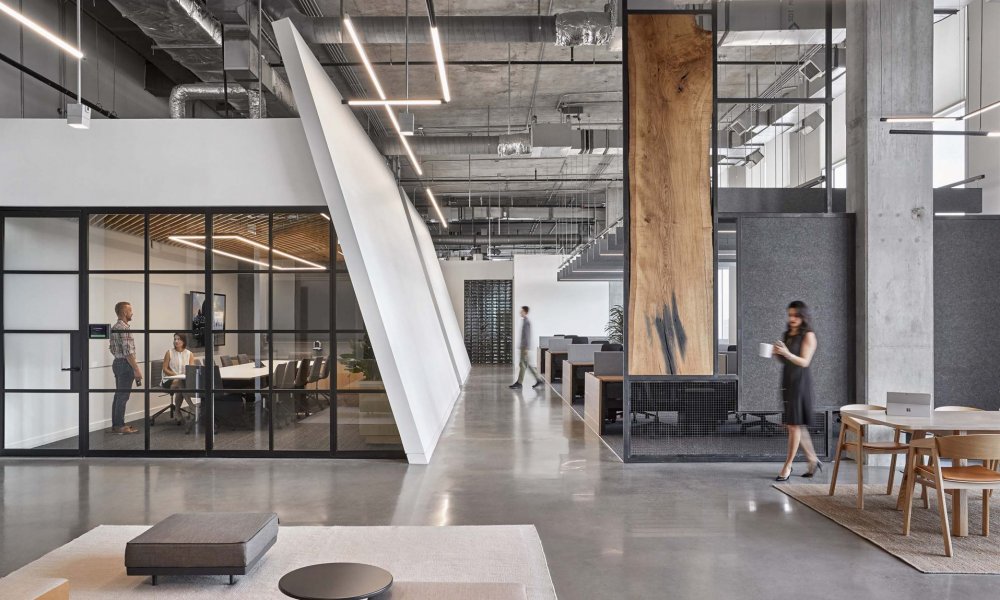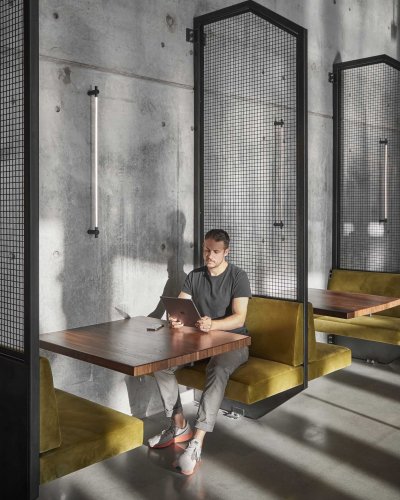 Progressive spatial organization, exposed infrastructure, and sharp contrast create the foundation for the interiors which Revel transformed from a multi-tenant into a single-tenant office building for our long-time client out of San Francisco.




Two floors of office space & conferencing wrap the central atrium with a large stadium staircase. Establishing a hub of activity at the heart of the entire project.


alternative technology client – austin
austin, tx
Following global design guidelines established by Revel, the office design for this "Headquarters for the Americas" ties to the client's other locations, while maintaining a uniquely Austin vibe. Sophisticated color & material palettes were meticulously chosen and woven together with elements of Austin's urban fabric & personality.
A previously enclosed atrium that acted mostly as a light well for the original design as a multiple-tenant space was opened up to new collaborative & social areas, creating the building's beating heart. This central hub also establishing the project's overall design vocabulary.
With spaces like a library and cafe crafted using warm hues, well-designed lighting, varying textures, and an abundance of indigenous plant life, the workplace comes together to produce an unmistakable hospitality like atmosphere.
Additional security and support spaces throughout the site were added & enhanced to support the executive team — while successfully maintaining their "anti-corporate" street cred. While juggling multiple client-driven programmatic changes throughout the project, our nimble design team still met the challenges of the project head-on, keeping it on schedule and within the established budget.
Related Work